Last update: October 6, 2022
Here's a collection of some of my favorite resources for freelance writers. These are all things I've read and used in my own business, and they're worth sharing with you! As I find great stuff, I'll keep updating this post for you.
Pin this page so you can refer to it whenever you need a quick hit of help, inspiration, or guidance! And of course, you can always contact me.
Freelancing Articles
A roundup of the best advice I've seen, about freelancing and its obstacles. Reading each of these will help you find the right mindset for your own freelance writing business.
The Ultimate Guide to Making Money (Ramit Sethi)
11 Things I Wish I Knew When I Started My Business (Stephanie St. Claire)
The Easy-to-Follow, 9-Step Small Business Website Checklist (Chris Ducker)
How Much Writing Does It Take to Earn a Living? (Gina Horkey)
How to Blog Using SEO in 2021 (Guerrilla)
Step-by-step guide to writing email copy (Elna Cain)
How to Become an Editor: 8 Things to Get You Started (SmartBlogger)
10 Best Content Marketing Software In 2021 (indiemedia.com)
11 Best Work From Home Editor Job Sites for Freelance Editors (Love Work At Home)
Essential Documents & Organization Tips for Freelancers (Adobe)
Relevant Blogs
(with some fantastic free downloads for you!)
Be A Freelance Blogger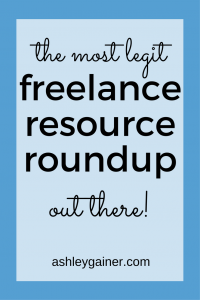 (Sophie Lizard)
High Income Business Writing (Ed Gandia)
SmartBlogger (Jon Morrow)
The Write Life (founded by Alexis Grant)
Freelance Writers Den* (this is an affiliate link to a paid membership)
Elna Cain's freelance writing blog (fabulous resource for beginners!)
Top Podcasts
Smarter Freelancing (Ed Gandia)
High-Income Business Writing (Ed Gandia)
Copy Chief Radio (Kevin Rogers)
Get Paid to Write (Nick Pavlidis)
Business Tools
Contently (set up your free portfolio today!)
Blogging.com has a great set of tools and resources for freelance writers, too!
Berkaweb has an article on finding the best web hosting services on the cheap.
*Affiliate link