Yes! You can have a writing career!
Yes! You can have a writing career!
..with courses and training created by a seasoned writer
to help you get started and level up as a freelance writer...
Help me pick a writing niche
Just tell me how to get started!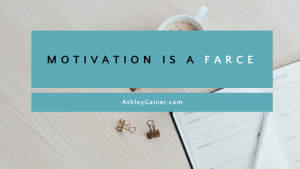 Here's the thing about motivation: It's a delusion. It's not a strategy.  If you're relying on "motivation" — or on her even more flighty little sister "inspiration" — to propel you through the work of writing, you're going to have a hard time reaching your goals. Motivation is a feeling, and one defining characteristic of feelings is […]
Join the Ink Well Guild on Facebook!
Make friends, talk shop, and get friendly support whenever you need it.