Yes! You can have a writing career!
Yes! You can have a writing career!
..with courses and training created by a seasoned writer
to help you get started and level up as a freelance writer...
Help me pick a writing niche
Just tell me how to get started!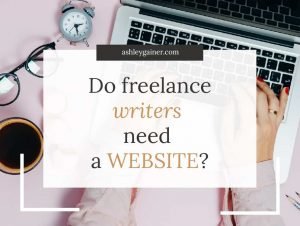 Do you need a website to be a freelance writer? The short answer is no… but you do need something. Freelance writer websites are nice to have but not required. There are some alternatives, most of which are ideal for the non-techies and struggling perfectionists among us. Freelance writers need a portfolio Freelance writers DON'T […]
Join the Ink Well Guild on Facebook!
Make friends, talk shop, and get friendly support whenever you need it.